Case Study
Clara Maino, Daniela Villa, Chiara Bernabò
Vincenzo Bergamo, Annamaria Raimondi
Ambulatorio Ferite Difficili / DPS
ASST Monza – via Pergolesi 33 20900 Monza
c.maino@asst-monza.it
Case study
We observed an heroin addicted 55 years old man admitted urgently in Neurosurgical Unit for spondylodiscitis (acute urinary ritention, severe back pain, legs hypostenia) with extensive leg ulcers due to heroin injection. The ulcers were infected with swabs positive to Pseudomonas aeriginosa, Bacteroides spp and Staphylococcus aureus.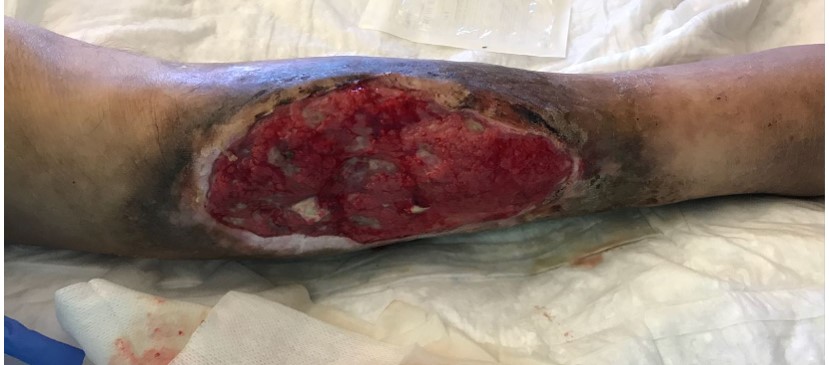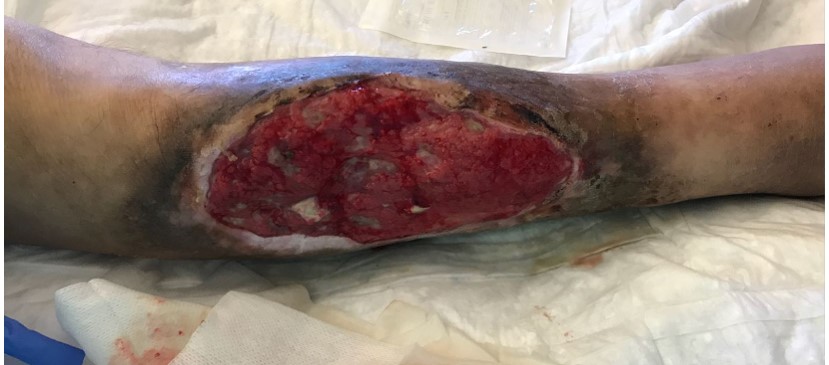 After spine surgery the patient was discharged to Medical Department to continue systemic antibiotics and exclude osteomyelitis.
Consulted for ulcers care, we decided to treat by VAC Ulta (every 3 hours with saline, according to the extension of the lesions and "choice" dressing).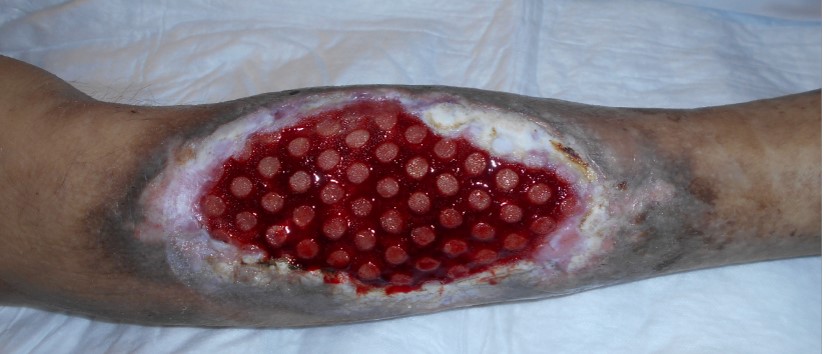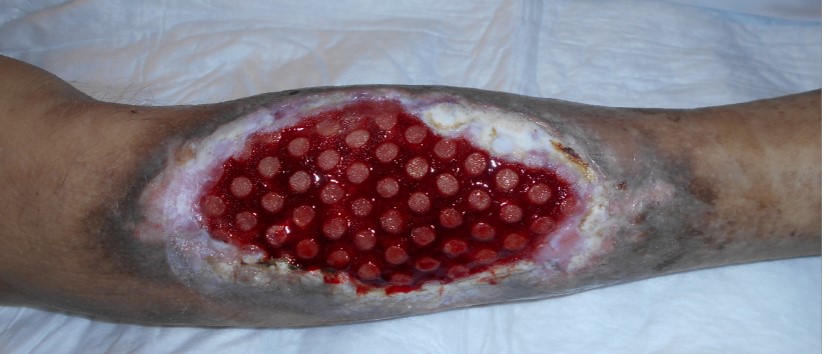 After 8 days the ulcer dramatically improved and Plastic Surgeon was involved in final care.
Dermoepidermal graft was done and the patient was discharged healed after few days.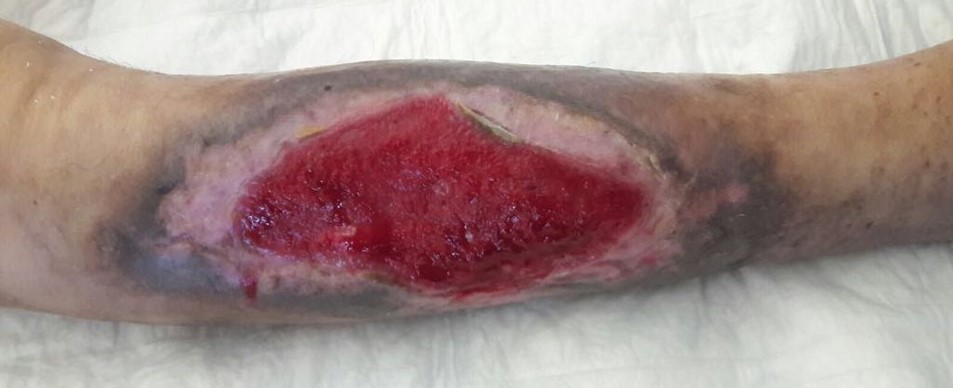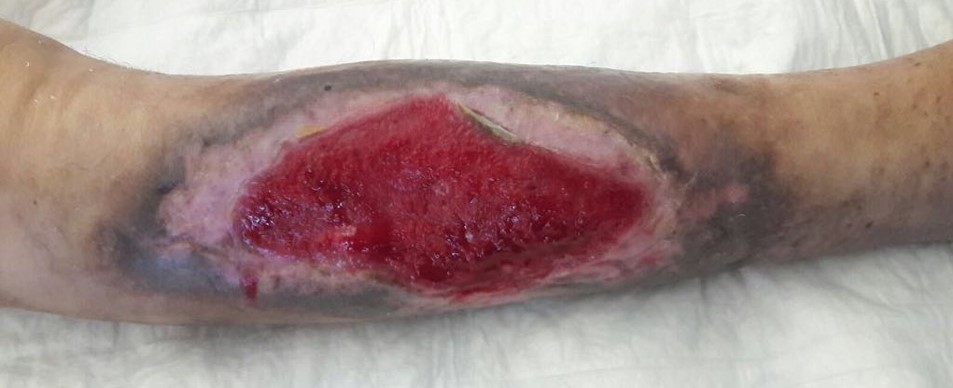 This case is emblematic for the application of VAC Ulta because the patient could not be submitted to surgical debridement due to the risk of contamination of the surgically treated spine. The system offered the opportunity to prepare the lesion bed of both ulcers to skin graft.