Educational grant to be awarded to the winners'  healthcare organisation
1st Prize: €5,000 - Mater Private Hospital, Ireland
2nd Prize: €2,000 - Azienda USL di Reggio Emilia - Presidio Ospedaliero ASMN-IRCCS di Reggio Emilia, Italy 
3rd Prize: €1,000 - Royal Brisbane Hospital, Australia
Wounds International and KCI are proud to introduce the V.A.C. VERAFLO™ Therapy (Acelity) case study competition.
Open to all using V.A.C. VERAFLO™ Therapy (NPWTi-d; Negative Pressure Wound Therapy with instillation and a dwell time), this competition is not seeking the worst of the worst cases, but cases that are representative of your everyday usage of V.A.C. VERAFLO™ Therapy. The winning case studies will be the top three entries that stand out as symbolic or exemplary usage of V.A.C. VERAFLO™ Therapy. The winners will be determined by general acclaim of the peer review independent panelists.
Entries must be case reports that explore and document the clinical results of NPWTi-d and represent your everyday usage of V.A.C. VERAFLO™ Therapy, to encourage continued research and knowledge sharing of recent advances.
To promote knowledge sharing and cross-disciplinary awareness, all entries will be available for open-access peer review.
V.A.C. VERAFLO™ Therapy combines the benefits of NPWT with controlled delivery of topical solutions and suspensions over the wound bed. In addition to reducing oedema and promoting perfusion and granulation tissue formation, the inclusion of instillation therapy assists with wound cleansing by loosening and removing soluble contaminants between dressing changes. It is indicated for patients with chronic, acute, traumatic, subacute and dehisced wounds, partial-thickness burns, ulcers (such as diabetic, pressure and venous insufficiency), flaps and grafts.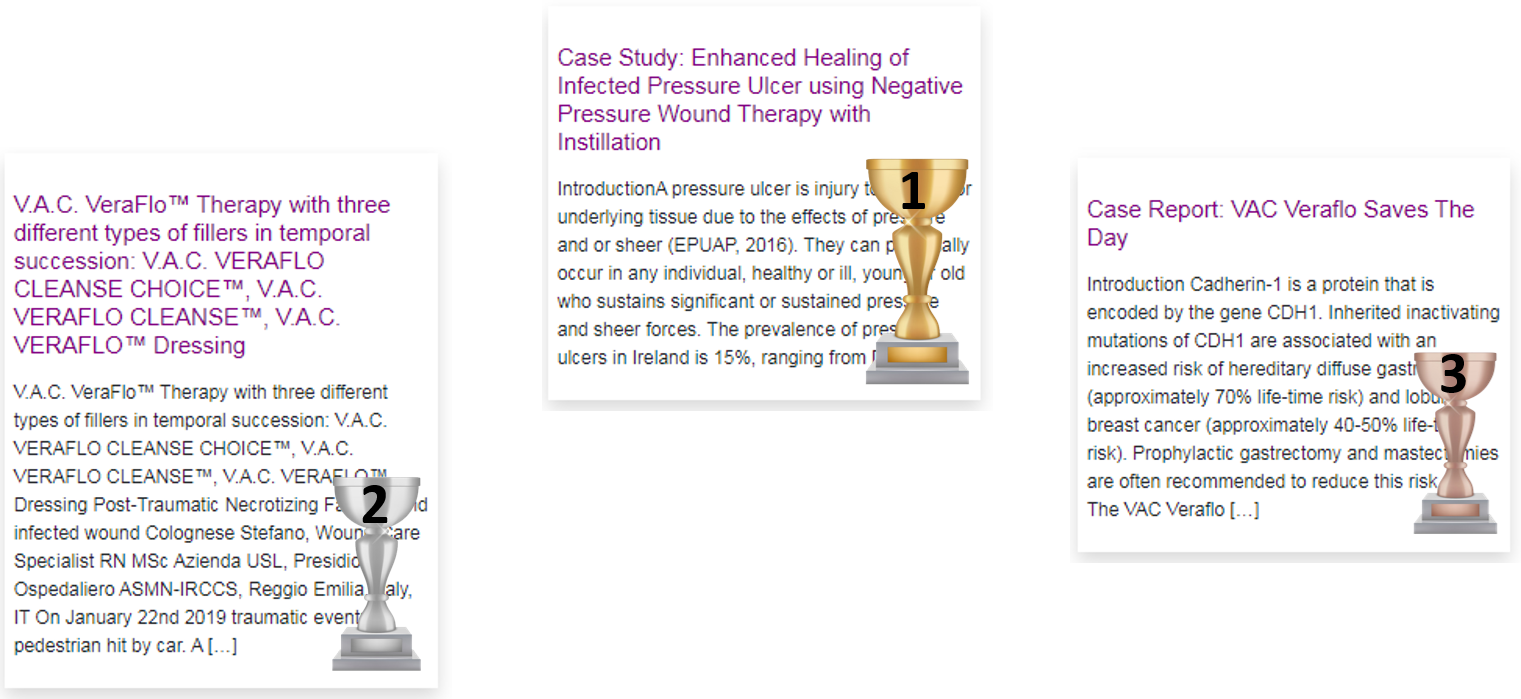 Peer Review Panel
All case studies will undergo an independent pre-publication peer review conducted by a world-class team of experts.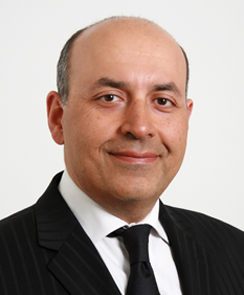 Ash Mosahebi
Professor of Plastic Surgery
Royal Free & University College London (UK)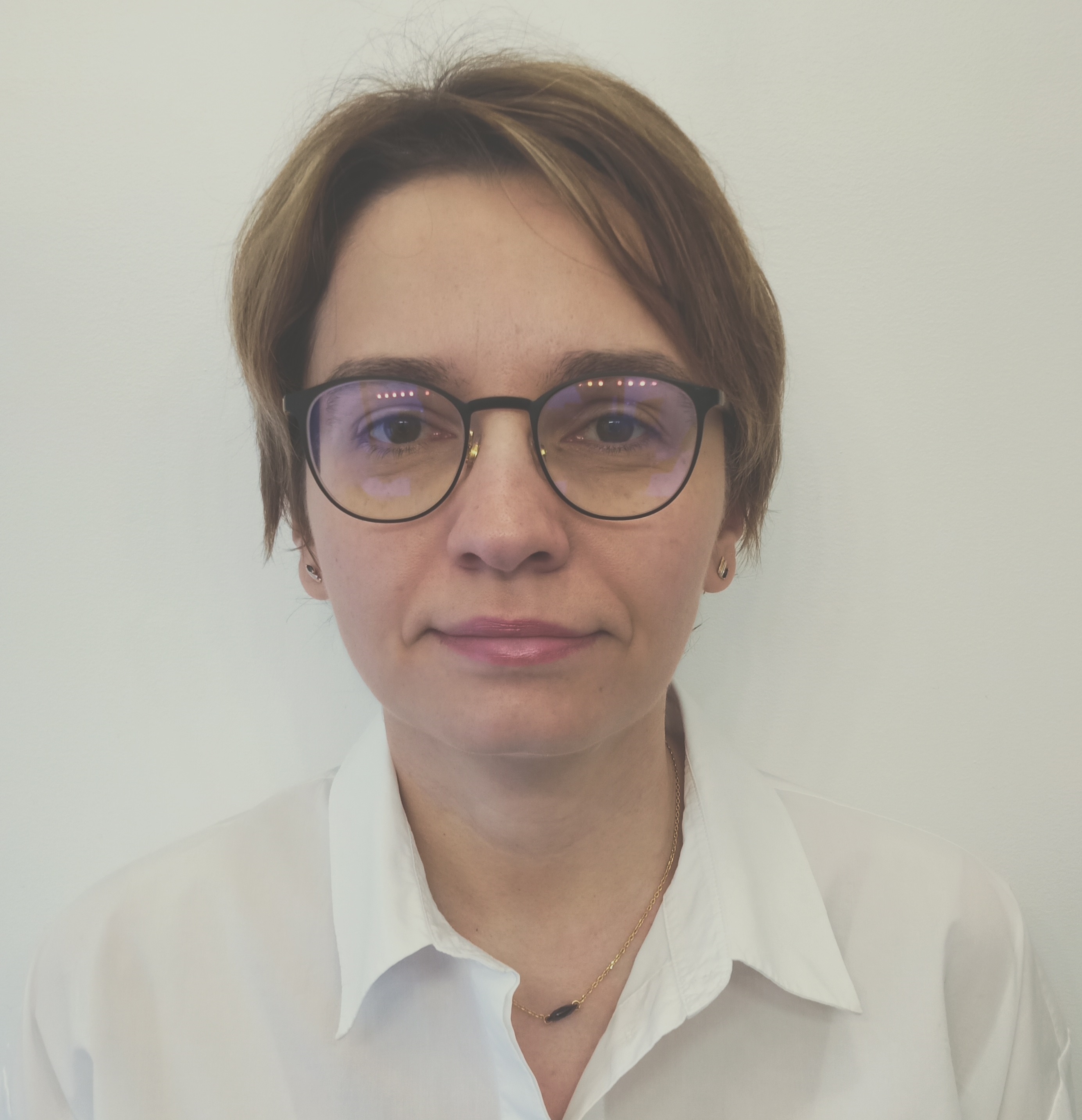 Dana Radu
Department of Thoracic and Vascular Surgery
Avicenne Hospital, Bobigny (France)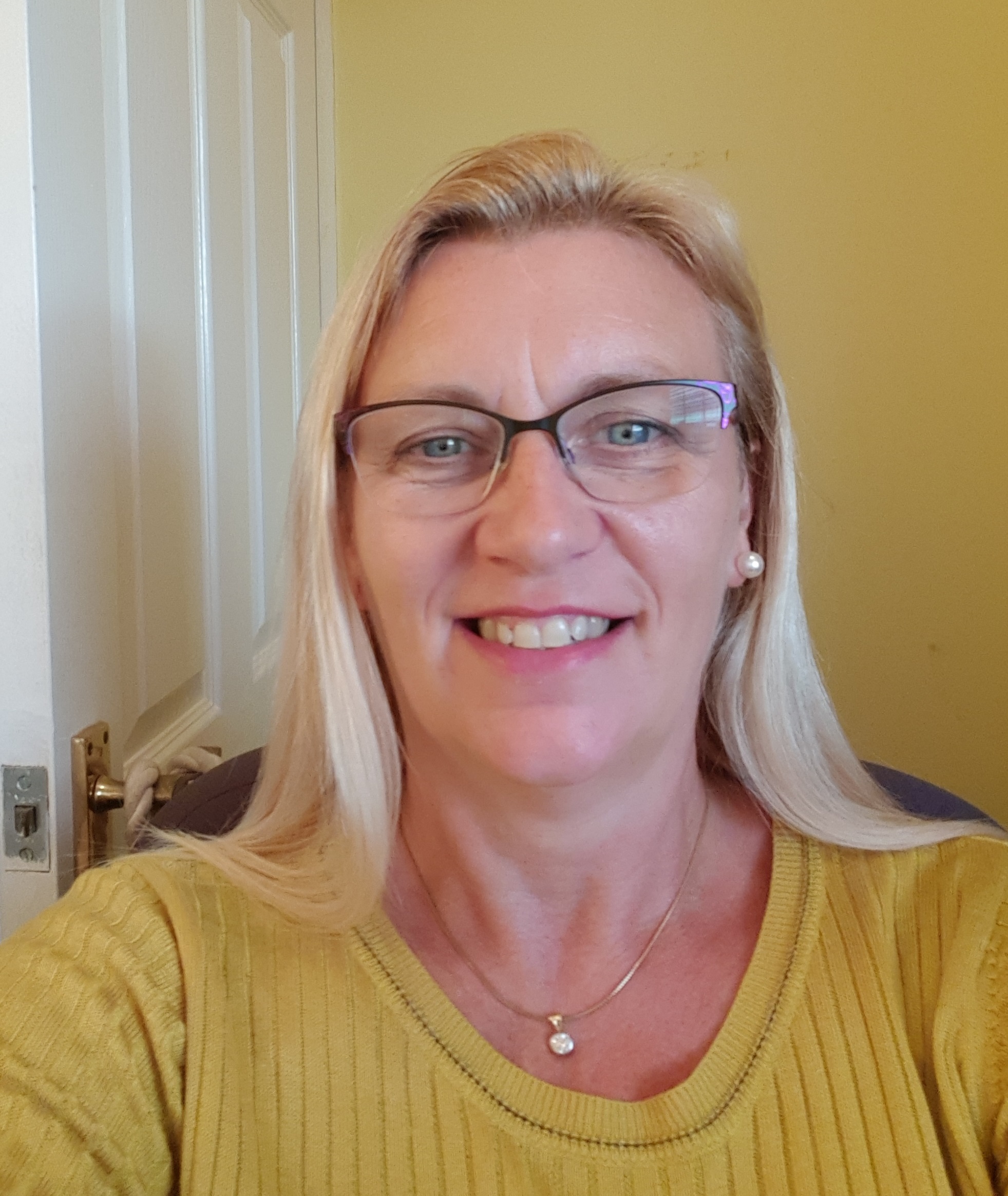 Jacqui Fletcher
Independent
Nurse Consultant (UK)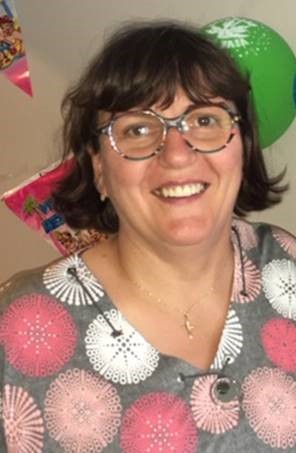 Rachel Veltz
Nurse Entero-stoma Therapist Wounds and Scarring
Alurad (France)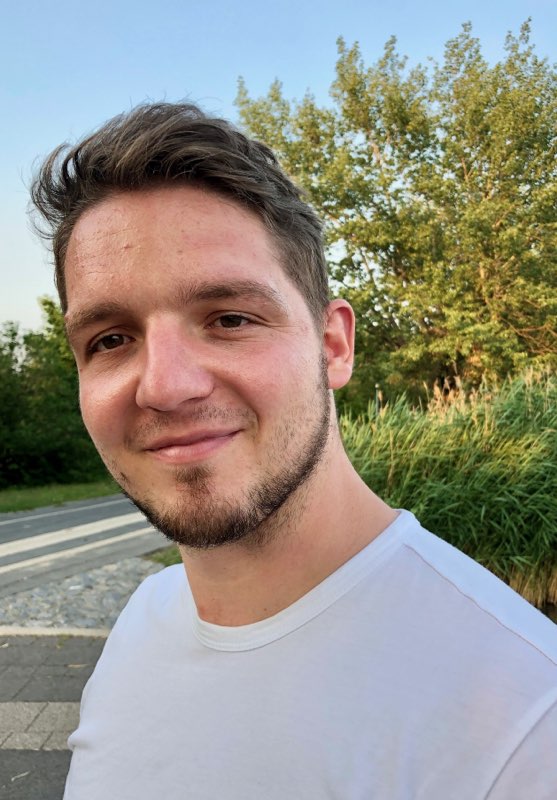 Tino Breitfeld
Vascular and Endovascular Surgeon
Harzklinikum Wernigerode, Saxony-Anhalt (Germany)
Competition Entries
All competition entries will be reviewed by our independent expert panel. You can search by category, author or keyword below.
Requirements
Case studies present the details of real patient cases from medical or clinical practice. Cases may contribute significantly to the existing knowledge on the field or showcase less novel results. The goal of case study is to make other researchers aware of the possibility that a specific phenomenon might occur.
The case study should contain the following sections: introduction, methods, results, discussion, conclusions, references (if applicable).
The case study submitted to this competition should be unpublished and not have been submitted elsewhere. This includes case studies that have previously been presented at conferences or appeared in other 'non-journal' venues (for example: blogs or posters).
Informed patient consent should be either obtained or waived. Patient anonymity should be maintained.
Declarations of interest should be included.
Cases should be submitted in English.
The word count (including title page, abstract/summary/tables/references) should not exceed 3500 words.
Each submission should describe one patient. 
Maximum of 3 submissions per clinician or group.
The case study should relate to use of  V.A.C. VERAFLO™ Therapy within the approved indications for the device.
All case studies must be submitted and formatted below. Authors are encouraged to include supporting animations and videos within their case study submissions. For additional information, please refer to our Competition entry instructions.
You can also download submission page examples here 
Compliance and Ethics
All accepted clinical case studies must be compliant with applicable regulatory, ethics / IRB, and other rules governing protection of human subjects.
This competition is not intended to, and shall not, promote or otherwise encourage unapproved, un-cleared use of products or any product for unapproved new use.
This competition in no way promotes or purports to encourage any research that is not in compliance with any applicable governing laws, rules or regulations.
MedTech Europe
Acelity is a proud member and supporter of MedTech Europe. The MedTech mission is to make innovative medical technology available to more people, while helping healthcare systems move towards a sustainable path. MedTech Europe promotes a balanced policy environment that enables our industry to meet the growing healthcare needs and expectations of our stakeholders. Click here to see the MedTech Code of Ethical Business Practice.
Awards
Three educational grants will be awarded to the entries that have received the highest ratings from the independent peer review panel. All grants will be paid directly to the winners' healthcare organisation.
1st Prize: €5,000 - Mater Private Hospital, Ireland 
2nd Prize: €2,000 - Azienda USL di Reggio Emilia - Presidio Ospedaliero ASMN-IRCCS di Reggio Emilia, Italy 
3rd Prize: €1,000 - Royal Brisbane Hospital, Australia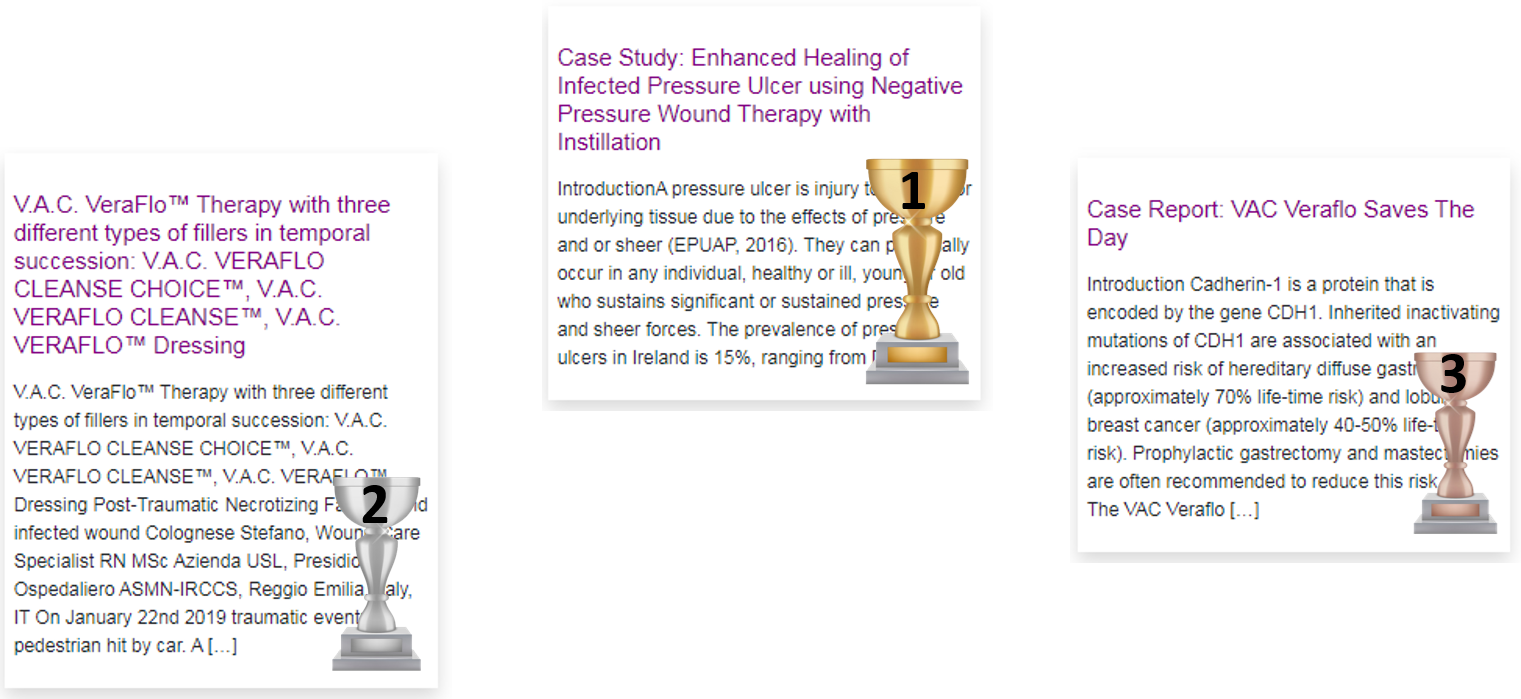 Key dates
Friday 6th December 2019 – Competition closes
Friday 13th December 2019 – Independent expert panel review concludes
Friday 10th January 2020 – Case study winners announced